Day 6 (80 miles)



Woke up early and this morning was maintenance scheduled, to find a hardware store, where we could find metric bolts, so we could get the bikes in order again. Lots of bolts were missing and some very important ones @ the frame , cleaned up the bikes again


and when south to Gualaca, where there are some famous caves, and rivers underground. we got there around noon after getting lost for a while, parked the motorcycles, asked the owner of a house a couple of questions for directions
I believe we were the first visitors in 10 years and after a small intensive climb through the forest, we reached the entrance and explored the cave, while bathing in the freezing water, what was very nice at a hot winter day @ 95 f
Sign what says we made it
ready for the cold water
It is not the belly, you think there is, it is the shirt that fits loose!!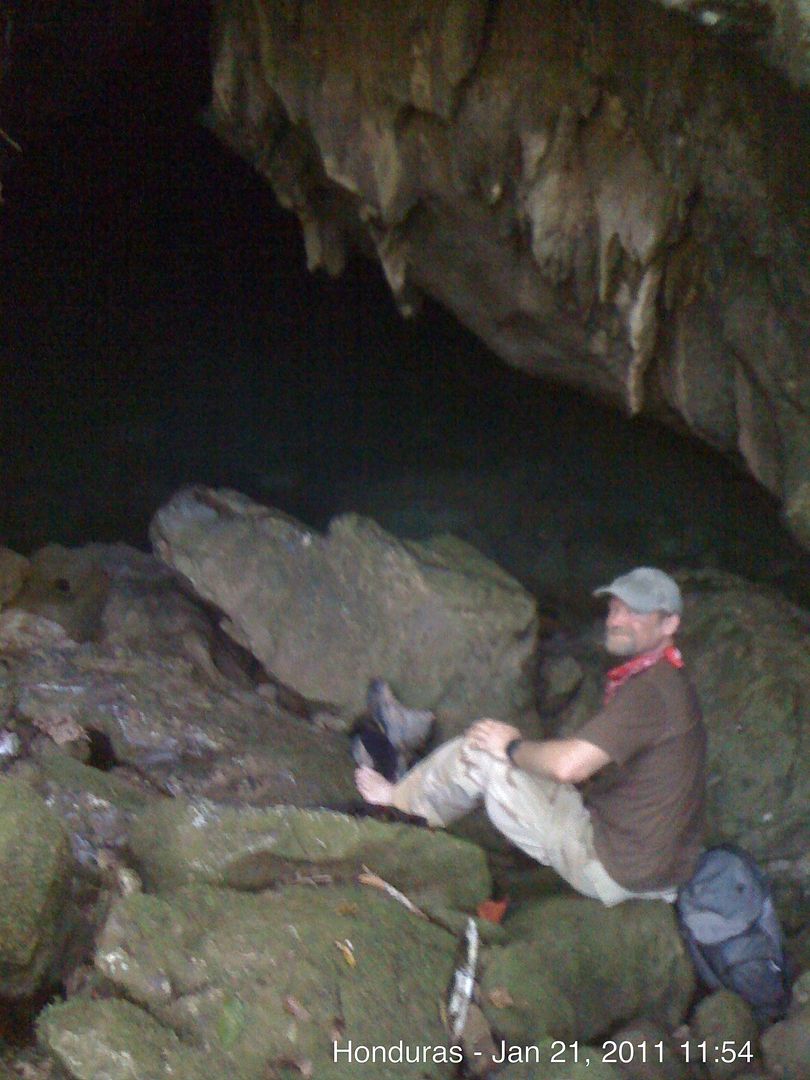 Later, we continued to Juticalpa, which I believe is the capitol of Olancho, which is further south and passed through some spectacular mountain viewings, while the road was getting better and better and where sometimes 80 miles on this flawless tarmac was realized.
We reached 4500 ft today and all looks green here, but haven't seen rain yet since we left.
Checked in a fancy hotel Boqueron, which had all the good stuff, you can think about and probably leaving tomorrow noon for Valle the Angeles.